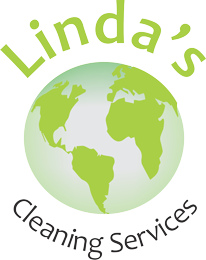 Full House Cleaning
Marin and Sonoma
Home | About | House Cleaning | Deep Cleaning | Office Cleaning | Carpet Cleaning | Contact
Full House Cleaning | Regular Maintenance Cleaning | Residential Window Cleaning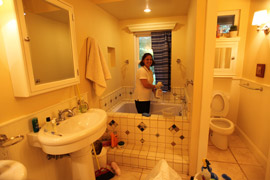 Do you need your house thoroughly cleaned before you invite someone over? Has it been too long since that last "spring cleaning"? Don't do your house cleaning yourself – phone us instead! Linda's Cleaning Services provides thorough and comprehensive residential cleaning for homes throughout Marin and Sonoma Counties.
Unlike many companies that offer limited cleaning services, we can clean your house from top to bottom – from the basement to the attic. We can even clean your windows, upholstery and carpets! We use state of the art equipment and environmentally friendly cleaning supplies. We use nontoxic, environmentally friendly, green cleaning products. And, Linda supervises every detail of the business.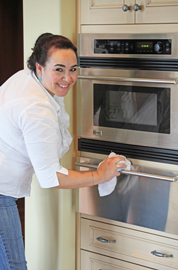 Call us for:
"It's been a long time since I've cleaned" service
Spring Cleaning
Pre-Holiday cleaning
Pre-Party and Post-Party cleaning
"Help! – Mother-in-law is coming to visit!" cleaning
Move-In Move-Out Cleaning
Marin and Sonoma Counties
Linda's Cleaning offers residential house cleaning for homeowners throughout Marin and Sonoma Counties, including San Rafael and Novato. For large, one-time cleaning jobs – preparing homes for sale or lease, move-in or move-out cleaning and post construction cleaning – we also serve Napa, Solano and San Francisco Counties.